Success belongs to those who dare to achieve it and to achieve it you don't have to see the whole staircase; you just have to take the first step because it is always "the first step that matters". Today, India is beholding a brand new generation of entrepreneurs, who are making their footprints not just in the domestic sphere, but also internationally. From presenting an idea to its implementation and to being their own boss, these youngsters become a motivation for many. They had some ideas in their mind with which they have cemented their own roads of innovation and thoughts.
Here in this blog, we have presented the story of 6 successful young Indian Entrepreneurs who have changed the notion of success and hard work for their generation. These entrepreneurs are taking the level of Indian Entrepreneurship to the new heights with their creative ideas, leadership traits, and implementation styles. So, take a look and get motivated:
Sachin Bansal & Binny Bansal- Founders, Flipkart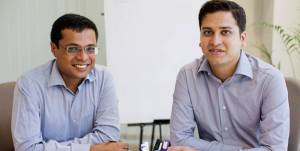 Almost all of us know about this e-commerce giant so, it needs no formal introduction! But, let's take a look at how it started and become so big. It was founded by Mr. Sachin Bansal and Binny Bansal, both alumni of IIT Delhi, in October 2007 with a mere investment of Rs. 4, 00,000(website development). In its initial phase, Flipkart was registered as Flipkart Online Services Pvt. Ltd and sold only books and in just a few years, the company has become one of the biggest e-commerce players in India.
With the growth in the number of consumers and investors, Flipkart.com has made it to the top five global billion dollar start-up club with a valuation of $11 billion, according to a report published recently. It acquired Myntra for around INR 2000 crore. The company is also said to have set a target of selling 1 billion goods in a year by the end of 2017.
Naveen Tiwari, Founder- InMobi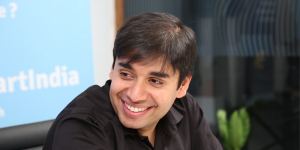 InMobi, a mobile ad and technology network giant was founded by Naveen Tiwari in 2007. He was an alumnus of Harvard Business School and had worked at McKinsey in the past. While working in this organization, he always wanted to build something of his own and it was a result of his entrepreneurship knowledge and innovative ideas that he laid the foundation of InMobi. Regardless of all the obstacles, InMobi has now become one of the largest mobile ad networks in China.
Not only this, Naveen is also involved in the nurturing of around 30 start-ups in India and has also co-founded iSPIRT- a platform that works to change India into a hub for new generation software products, by discussing crucial government policy, creating market catalysts etc.
Deepinder Goyal and Pankaj Chaddah, Founder- Zomato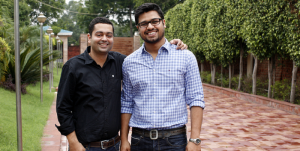 Who don't know about this 'Google' of food, and we all have at least once or twice or more than that, have used it for searching out the best restaurants, about their menus, and reviews. It was Deepinder Goyal and Pankaj Chaddah who laid the foundation of this restaurant search and discovery service in 2008. They created the idea of an online restaurant information service after seeing people waiting for long hours in the food court to get a look at the paper menu card while working at Bain & Co's New Delhi office. Started as Foodiebay.com, in two years, zomato was titled as the most promising internet companies in India and achieved international recognition in next two years. Today, it covers more than 331,200 restaurants in more than 20 countries including India, Australia, and the United States.
Bhavish Aggarwal, Founder- Ola Cabs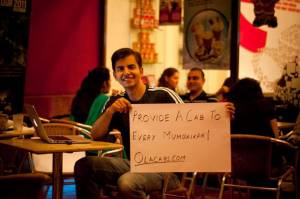 A few years back have we ever thought that booking cabs would be so easier? No! All thanks to Bhavish Aggarwal for giving birth to such an innovative idea that has made travelling easy. Bhavish Aggarwal and Ankit Bhati, both IIT-Bombay graduates have co-founded Ola Cabs after a weekend trip on a hired car that went bad for Bhavish. It was in December 2010, the duo founded the company. Ola has also joined the league of the most valued start-ups in the country.
Kunal Bahl & Rohit Bansal, Founder- Snap Deal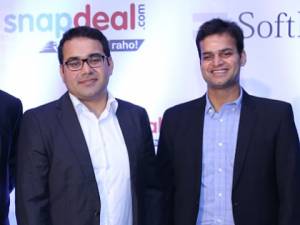 Snapdeal- one of the most famous names in the e-commerce industry, has set a remarkable place for itself in India. It went online in 2010 when Kunal Bahl and Rohit Bansal have thought of starting their own business. Initially, they have selected an offline couponing business and named it MoneySaver. In just 3 months, 15000 coupons were sold. This has given them an opportunity to take their business to the next level. Today, more than 200,000 sellers sell their products on Snapdeal.
Vijay Shekhar Sharma, Founder- PayTm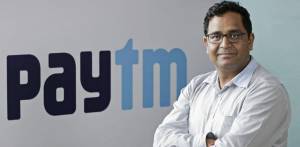 Vijay Shekhar Sharma is the founder of a giant Indian e-commerce- PayTm. Sharma was born in a middle-class family in Aligarh, UP. The story of this small-town boy who buys second-hand tech magazines to the founder of India's most trusted technology brands is an inspiration for every Indian entrepreneur. He launches PayTm in 2014, with online wallet services, in which online payment transactions was also added in the later years. In 2016, Paytm's current value was an over $3 billion in the market, a dream that he conceived when he was struggling to make his ends meet with just Rs 10 in the pocket.
The list of successful new age entrepreneurs is big. These are just a few. We hope that the stories of these young entrepreneurs from India have inspired you. It's never too late to take that first step. If you are planning to open up your start-up, write us and stay tuned to our page. We wish you all the best for your future.